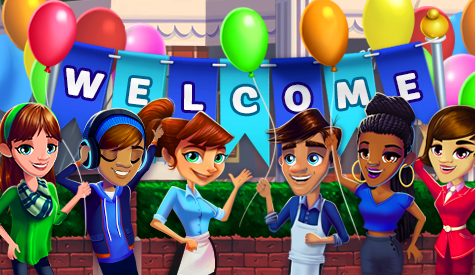 Diner DASH Adventures is live!
Welcome to Diner DASH Adventures!  Join Flo and our cast of crazy characters in a heartwarming, fun journey to restore DinerTown to the colorful and friendly place it once was, neighborhood by neighborhood!  Play fun diners, hilarious hotels, kooky cooking venues, and more — all on the way to defeating the evil Mr. Big and his not-that-competent goons!
Download Diner DASH Adventures, the easy-to-play, fun-to-decorate, hilarious-to-explore story adventure that everyone's falling in love with!  Start playing and decorating your way to success today!